Identical twins Rebecca Rose & Rachel Lily in October 2007.
Rachel Lily's smiling. Rebecca Rose is looking serious: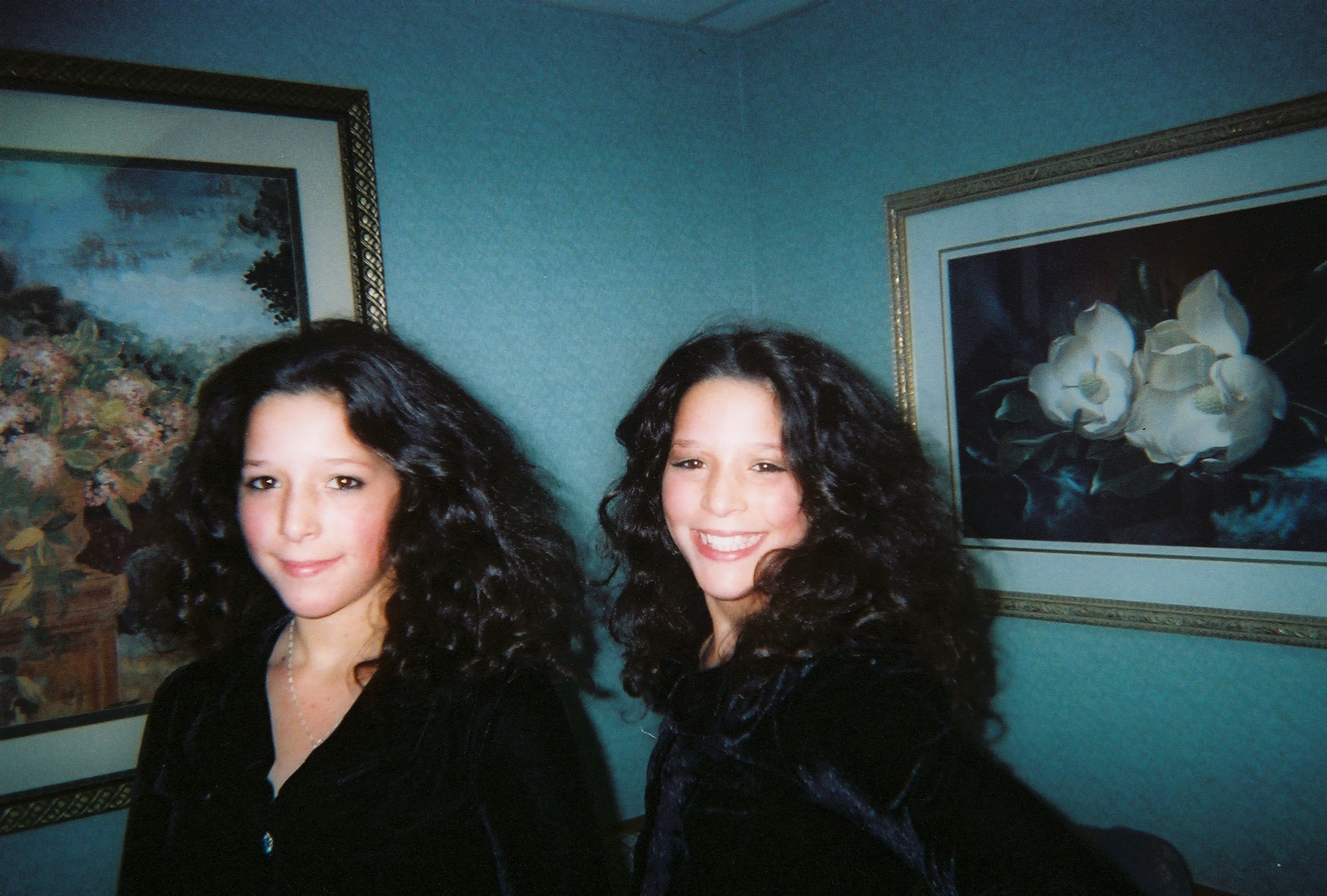 Rachel Lily: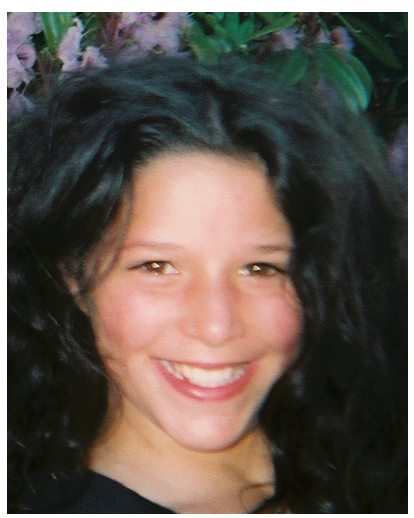 We plan to start college in the fall. Here's our college placement test scores
(Our scores will be even better by the time we register for classes.
Since these scores, we've had Analytic Geometry,Trigonometry, College Statistics, and we've started Calculus!)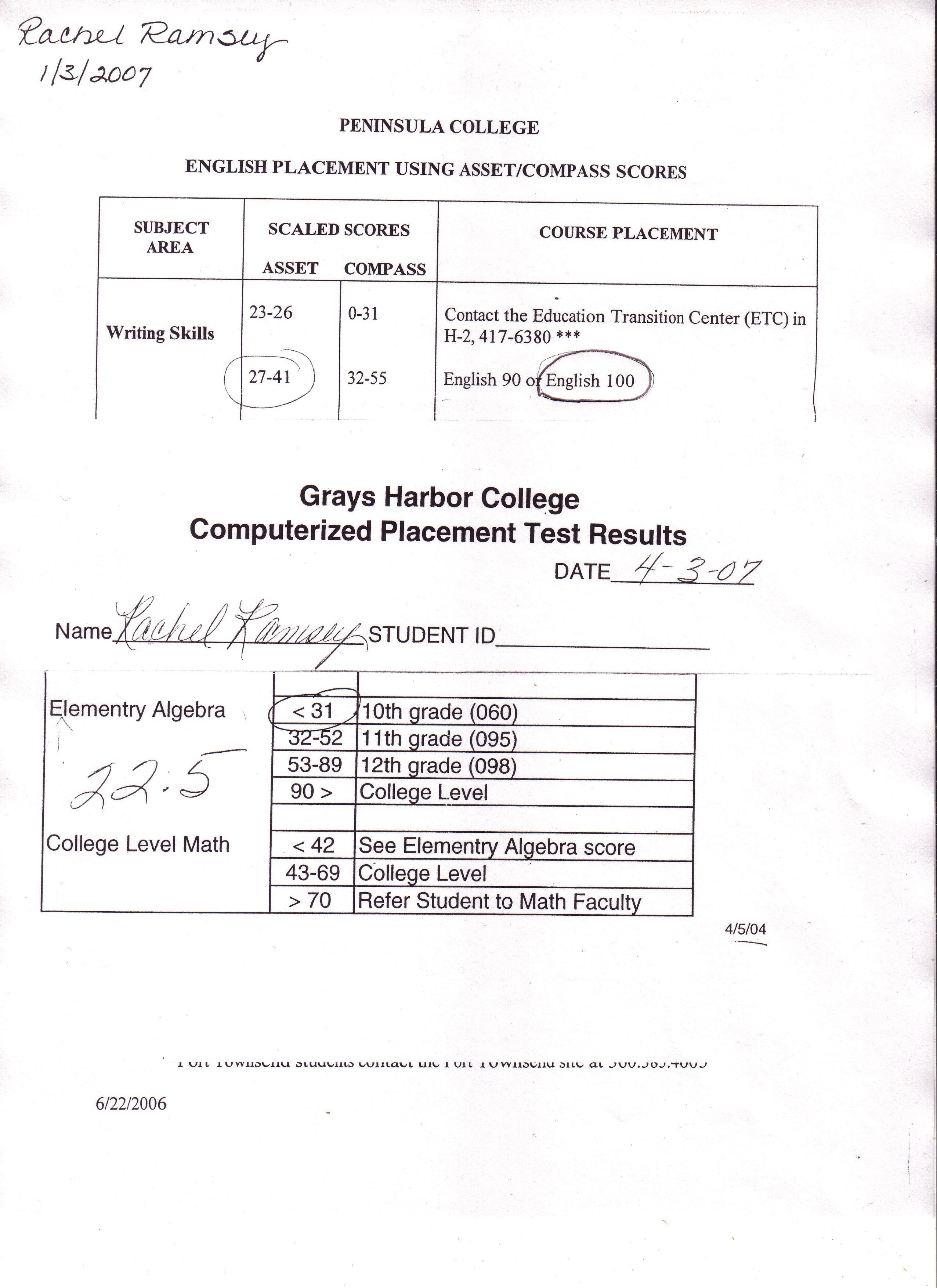 Rebecca tested into college English & 11th grade algebra.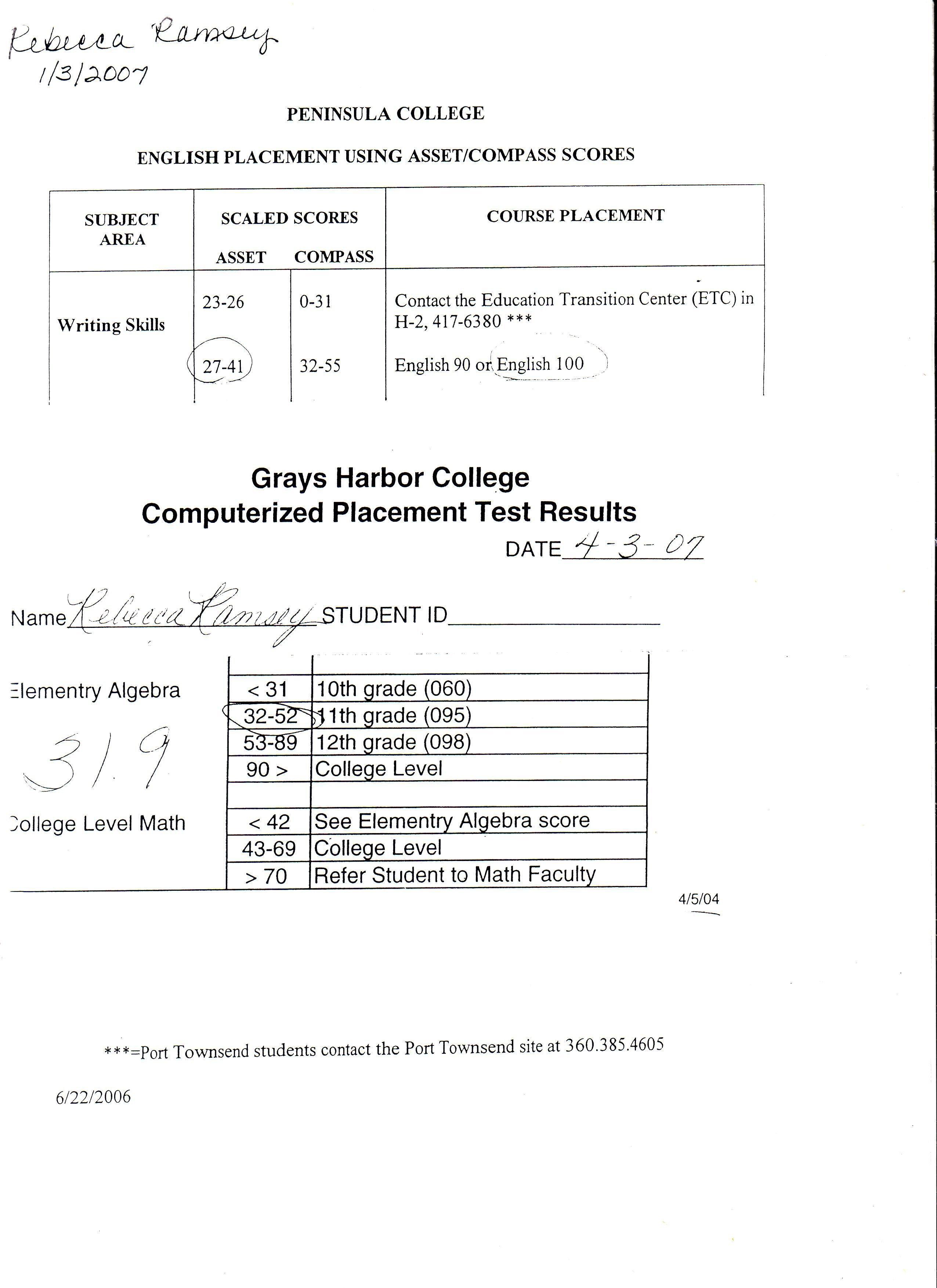 Rebecca and I are self-taught twin aerialists. We do front aerials, side aerials, and aerial twists. "Look! Up in the air, it's a bird, it's a plane, it's Rebecca!"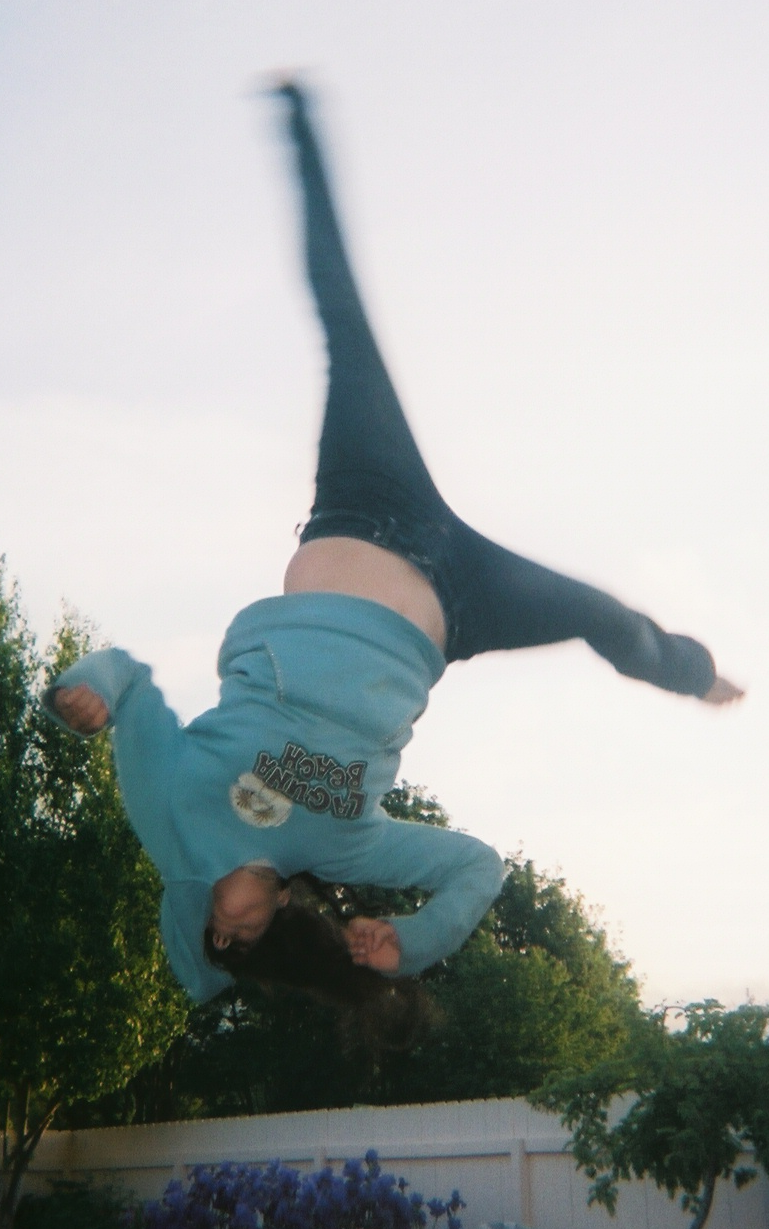 We competed on the high school swim & dive team. At our first meet, we earned varsity scores. By the end of the season, we'd learned all the required dives to qualify as varsity divers.
We learned the forward and backward somersaults, both with half twists, the inward and reverse dives, as well as the more basic dives. At the divisional meet, Rebecca beat out the majority of the high school girls in the competition.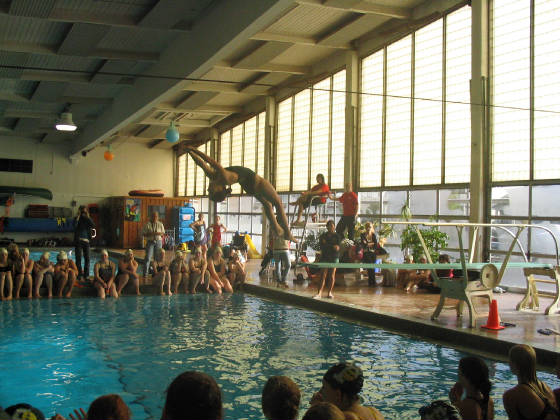 Here we are, ten year old twins on campus, hangin' with the college mascot. Rebecca is the poser with the big smile: